You are not alone 你并非一人
I am here with you 我与你相随
Though you're far away 虽然我们相距甚远
I am here to stay 我在这里守候
you are not alone 你并非一人
I am here with you 我与你相随
Though we're far apart 虽然我们相距甚远
You're always in my heart 你却永在我心
………………….
This is one of MJ's songs that bears Divine nature and makes you cry deep deep in the heart, and that I love the most. Talking to Michael's Divine nature, I always recall the scenes when on the stage performance he stretched out his arms forming a shape of Cross with his body, his tender vocal with deep emotions, and always at the end the words from his heart to the audience 'I Love You'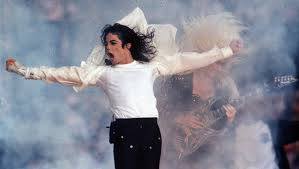 Some critics say Michael's life is a tragedy highlighted with his childhood and the way of his death. I would not buy this at all. I feel Michael is a great soul – he used his whole life to have written down a beautiful modern epic to exemplify how a human follows his path to life up his highest potential to the reunion with the Self, and during his journey of Self-realization, he brought love to millions of people in the world through his stage performances and his kindness, generosity and simplicity natures.
Here is a video clip you don't want to miss:

Here is the full Lyric of the song:
Another day has gone
I'm still all alone
How could this be
You're not here with me
You never said goodbye
Someone tell me why
Did you have to go
And leave my world so cold
Everyday I sit and ask myself
How did love slip away
Something whispers in my ear and says
That you are not alone
I am here with you
Though you're far away
I am here to stay
But you are not alone
I am here with you
Though we're far apart
You're always in my heart
But you are not alone
'Lone, 'lone
Why, 'lone
Just the other night
I thought I heard you cry
Asking me to come
And hold you in my arms
I can hear your prayers
Your burdens I will bear
But first I need your hand
Then forever can begin
Everyday I sit and ask myself
How did love slip away
Something whispers in my ear and says
That you are not alone
I am here with you
Though you're far away
I am here to stay
you are not alone
I am here with you
Though we're far apart
You're always in my heart
you are not alone
Whisper three words and I'll come runnin'
And girl you know that I'll be there
I'll be there
You are not alone
I am here with you
Though you're far away
I am here to stay
you are not alone
I am here with you
Though we're far apart
You're always in my heart
you are not alone
I am here with you
Though you're far away
I am here to stay
you are not alone
I am here with you
Though we're far apart
You're always in my heart
For you are not alone…
Not alone ohh
You are not alone
You are not alone
Say it again
You are not alone
You are not alone
Not alone, Not alone
If you just reach out for me girl
In the morning, in the evening
Not alone, not alone
You and me not alone
Oh together together
Not not being alone
Not not being alone
Love and Peace
Posted by helen zhu   copyright@learnwithuniversalmind.com