Green Earth Life Walking Meditation
After Man disconnected from the Source, Spirit, he fell from Son of God to sons of men gradually in generations, and became controlled by his own mind, striving and wrestling. Without the Spirit Guidance, human species became the one stray sheep out of the 100 God creations (2 in 1 in 2 The Supreme Revelation, Part II) and have been suffering from their own ignorant creations.  Meditation is revealed to X.H. New Wisdom as the Supreme Vehicle, as exemplified by one of the five cardinal God incarnations, Gautama Buddha, to carry you to the land of stillness and quietness, and from there you can start conversations with God again, embark the journey to return to God Nature, once again to enjoy as Sons of God.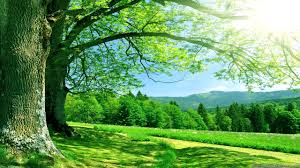 Nature is full of God Creations untainted.  To return to God Nature, you need to withdraw frequently from men's creations out to the Nature, connect with Nature Spirit, get inspirations from all those sounding and silent creatures.  Therefore we have set up the Green Earth Life Walking Meditation network on MeetUp.com for all who want to become a New Earth Citizen and regain your God Nature.
There are three categories of events in the Walking Meditation network
–          Silent Walk
–          Guided Walking Meditation
–          Inner World Residential Retreat
Meditation is a state of mind, not a technique, has no levels nor fixed forms to burden you; you can either sit or lay down your body, or you can walk it through as long as you relax your body with your spine straight up, close your eyes, breathe slowly or engage your body in slow motions.  So all are welcome!
Please check the details about the group and events below
GEL Walking Meditation in DC/MD/VA/East Coast USA
http://www.meetup.com/New-Earth-New-Life-Walking-Meditation-DC-MD-VA-East-Coast/
We need more local event hosts at different geographies, please see the contact page for details!