South Africa is known for its biodiversity – it houses 10% world plant species and 7% wild animal species. Now more and more people believe that animals and plants bear spirits, and are more connected to the nature, to the source creation. Perhaps because of this vast connection, I found it, in my recent trip to South Africa, a place for healing.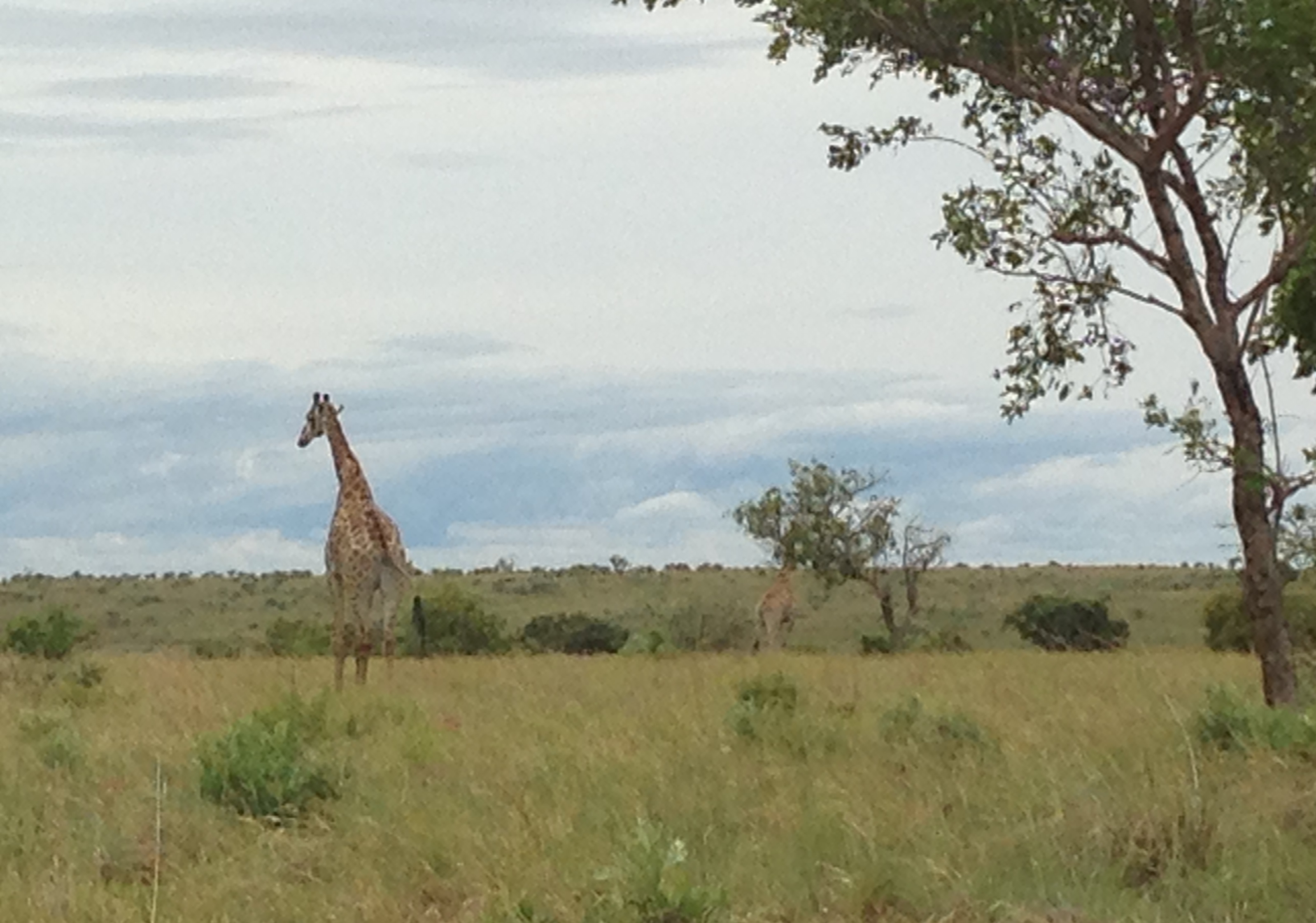 –   the Vibration of Primitive Beauty of Animals    
The masculine strength of a male kudu with spiral-up horns contrasted his yellow-ribbon back and neck hair; a quiet giraffe peacefully grazing on a tree and a flock of vauture setting on trees surround lion's kills waiting for their turn.
I held tightly the dream of seeing my beloved animal – lions in the wild, then in the first day of safari, God presented in front of me a pride of lions with 3 lionesses and 2 cubs feasting on a five-buffalo kill, and in the following one and half days I also saw 2 patrol-returned male lions and 3 young nomads. Watching them feast on their kills with content, the belly-up youngsters snoring in the shade, a collective hunting scene arises in my vision… How beautiful the nature brings us, just live as it is.
– Bathed in the Vibrational Beauty of Wildlife,  People Are More at Ease, More Aware of Their Inner-World
The well-known culturally-diversed Metropolitan city, Cape Town presents its welcome with a mixture of natural scenery and friendly people at ease, not like some other bustling international cities such as  New York, Beijing, with too much noise and the aggression of selling to tourists.  To my surprise, in the waterfront market, a famous tourist market, the first eye-catching vendor is called Wisdom to Nourish that sells healing music and books, and vendors selling natural stones for healing. And those vendors also carry a chakra chart to assist customers in choosing their products. And in the shuttle to Kruger, among the 7 other passengers, a seventy-something year old local lady started chat with me, our topics could smooth from culture to inner connections. People there work for animals, talk about animals. People who are working in the lion sanctuary where I volunteered eat in a same kitchen and sitting room, sleep in simple rooms, living a simple but happy life.
– Two Great Souls in the 20th Century Were Nurtured on This Beautiful Land, Isn't it a Divine Meaning?
Just after I finished my South African trip including a visit to Robben Island, Nelson Mandela passed away from this physical relam. People from the whole world paid tribute to him. Is that only because he was a hero/symbol to end the long ruled Apartheid in South Africa? Absolutely not, it is his full radiant qualities of integrity, generosity and forgiveness that enabled him to bring together people of diverse backgrounds to hold up a rare form of democracy. And this also makes me think of another great soul, Mahatma Gandhi, who spent 21 years of his early life in South Africa to fight against another Apartheid, under the British colonial system, and who also inspired Mandela for his course to freedom and democracy. Both men demonstrated the qualities of integrity, generosity and forgiveness under sophisticated historic social circumstances. And these qualities had been nourished by the deep understanding of human equality, dignity and the desire for respect. Great men passed, left are their spirits to inspire.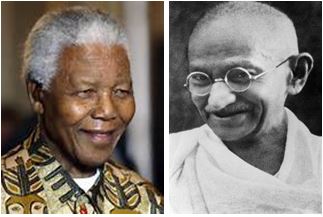 At the new era of human consciousness expansion, how much more reconciliation and healing can be done, it all depends on us!  Hope there are more handshakes in front and behind the screen…, more communication…, more understanding…
I'll always want to go back to South Africa – a land for healing
Love and Peace! and God Bless!
Posted by Helen Zhu    Copyright@learnwithuniversalmind.com