Once a group of people were told there was a Golden Tree grown somewhere in the mountain, whoever found it would have its fruits of Happiness. So they set out into the mountain to look for it. When they got into the mountain, there were so many trees with so many different and beautiful flowers all over the place, all the way to the mountain top; In thinking that the Golden Tree must have been on the mountain top where it could receive more sunshine and overlook more scenery, they started to race. This was the highest mountain in the world, nearly touched the heaven, so on the way distances were made among them, after some hours some were at the middle part of the mountain, a few still at the lower part, and a couple of continued to race to the top. When they got to the top and looked around, they discovered the Golden Tree with shimmering leaves was half way back at the middle of the mountain slope…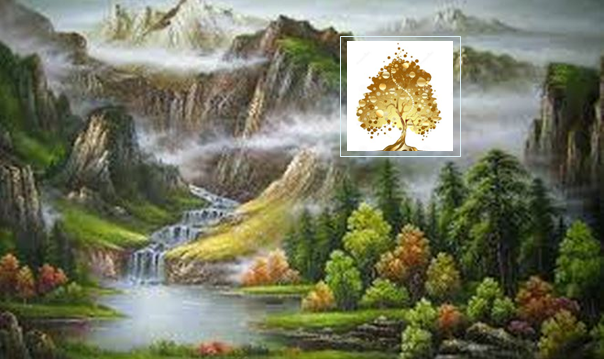 So what would they do? How would you like the story end?
Are you looking that Golden Tree? where are you now?
Posted by X.H. New Wisdom   copyright@www.learnwithuniversalmind.com